Luvin' this
lavender set
from
luvnstitches
!
This 3 piece twirly set includes a matching dress
for her favorite baby doll! This would make for
a very special gift for a very special little girl!!!
I LOVE this color...and I love this Batik print!
This looks like such a comfortable dress...and
it still has that twirlability...something ALL little
girls love! This sweet
butterfly dress
by
emerald_door
is sure to be one of her favorites!
ABSOLUTELY PERFECT
FOR
BACK TO SCHOOL!
Can't you just imagine the teacher's
eyes as your little preschooler walks
in the door to her classroom wearing this
cute
jumper
by
tictactogs?
AND, denim...makes it even more
wearable!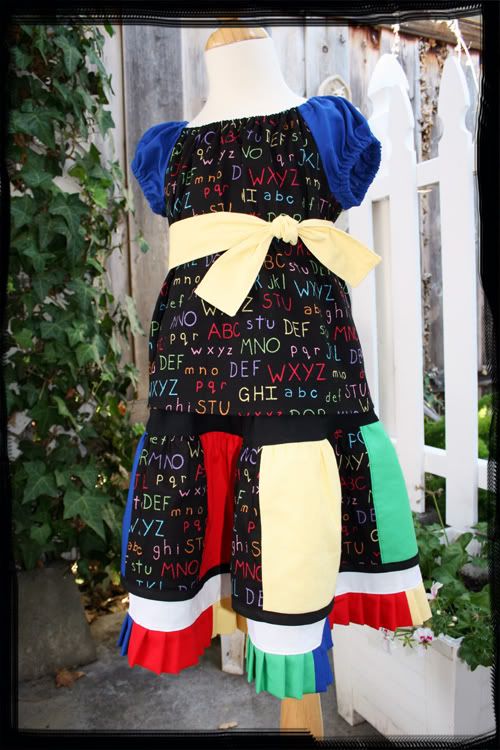 Another PERFECT set for back 2 school!!!
This
cute set
by
paintedbutterflystudio
has FUN written all over it...okay, so well, it has the
alphabet written all over it...but you know how much fun she'll have in this one!!!!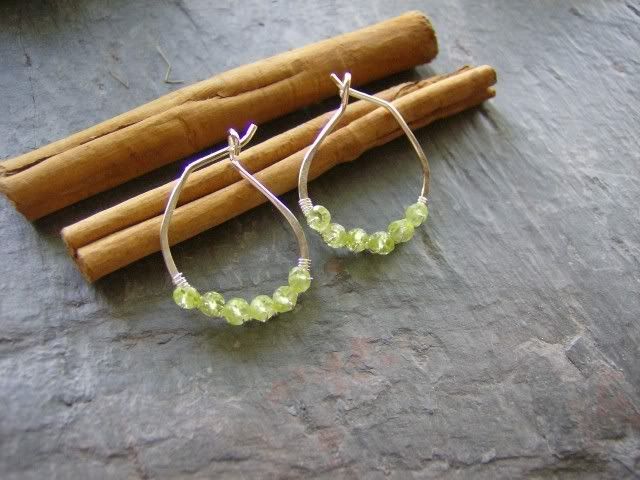 Just look at these beautiful
earrings
! Hand formed from sterling silver by the designer,
cinnamon*sticks
, they feature gorgeous Peridot gem stones!
A must have for any wardrobe!