A sweet concoction made to match the following listing! This skinny flower
headband
from
little*e*designs
, is the perfect accessory to compliment any little girl's wardrobe...love all of it's pinkness!
AND, of course the new, popular FELIZ would have to make it's appearance in our launch! This yumminess was created by
polkadotsandpigtails
...just look at this sweetness! This is a must have for any little girl's closet!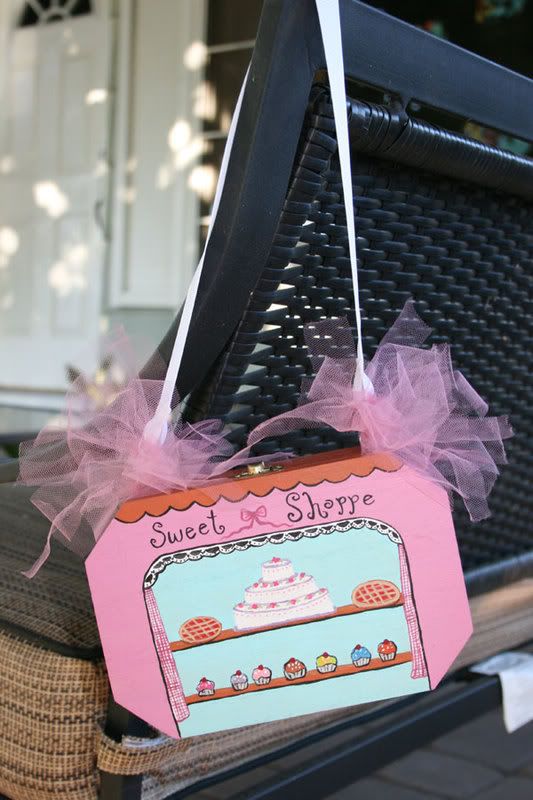 What a sweetly
painted tote
from
paintedbutterflystudio
...enjoy a treat from the Sweet Shoppe! She'll carry around all the little things that mean so much to her in this oh so girly tote! Bid today!
Howdeeeeeee!
"
Your Lil Cowgirl will Giddy Up with this...
"
, boasts the amazingly talented artist behind
swirlsandtwirls
. This one of a kind
luggage tote
was hand painted and sealed to last! If you've never owned a piece from this fabulous artist...now's your chance! Yeeee Haw!