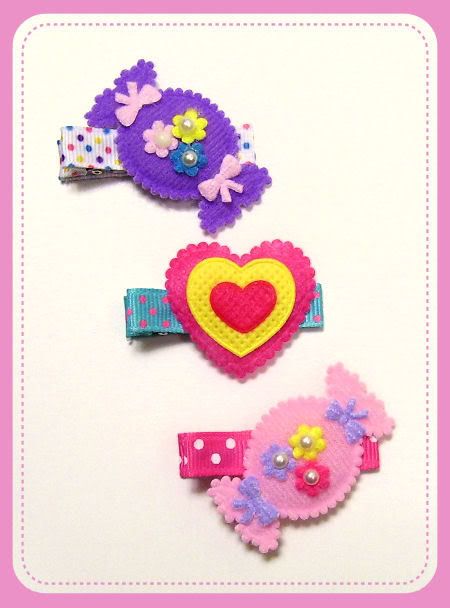 Candy...sweet, delicious, yummy candy! These
clippies
are so deliciously cute...you just might confuse them for the real thing...but don't take that bite...these are strictly to sweeten her hair style. By
sweetie*dumplings
, you must bid on these!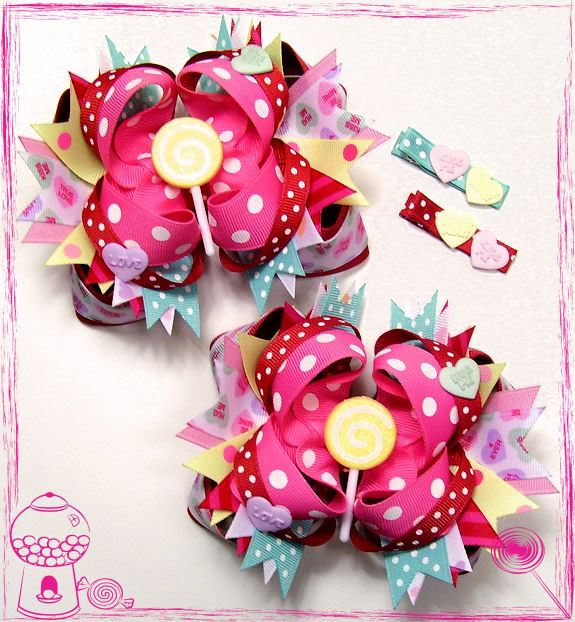 Apparently that first listing wasn't enough to indulge one's candy cravings...because once again, designer,
sweetie*dumplings
...(notice the "sweet" in their name), presents us with another candy delight...this time in the form of
bows.
..but that's not all---you get matching clippies as well! This is just the right type of sugar for your little one...